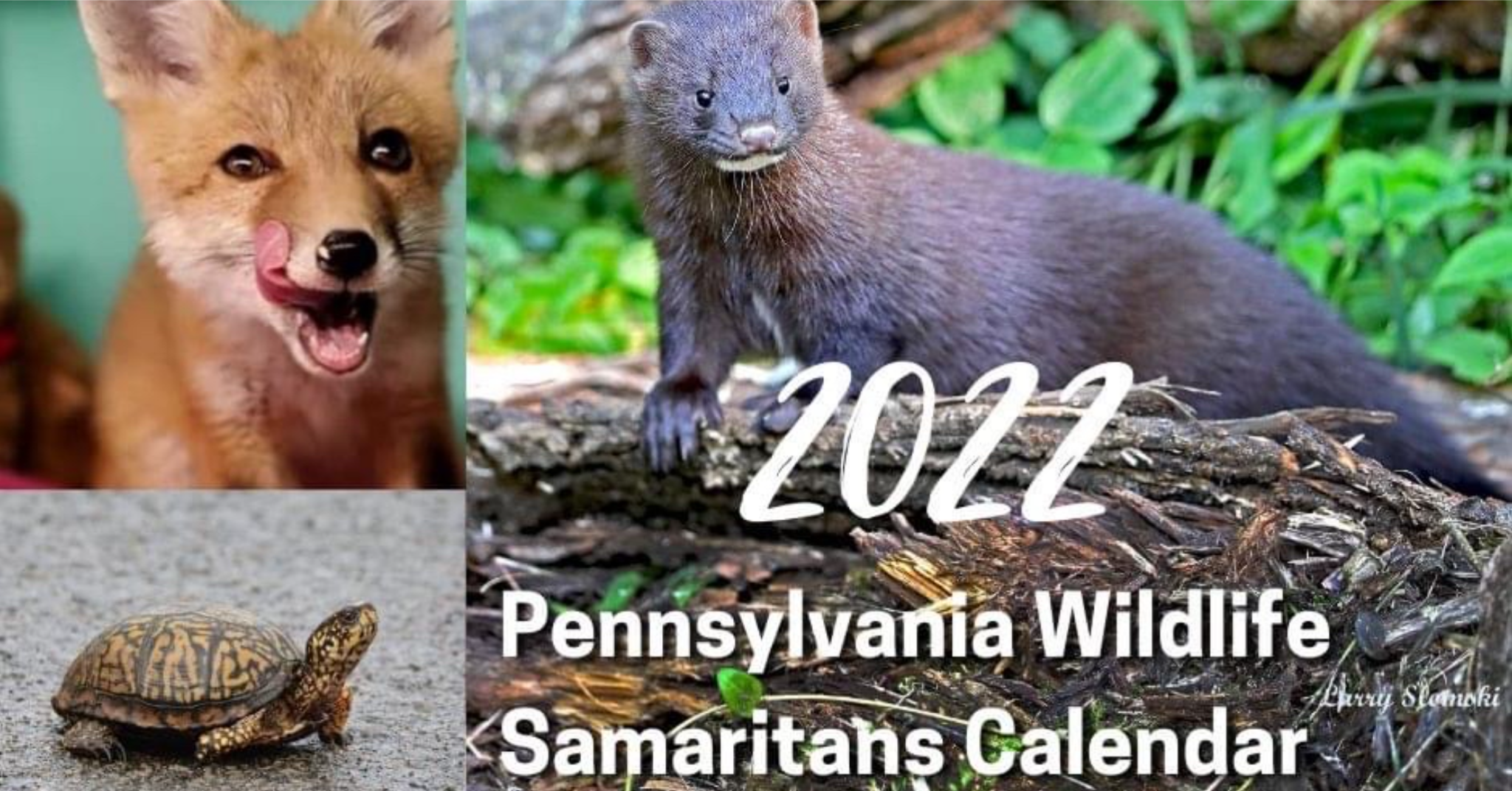 Pennsylvania Wildlife Samaritans 2022 Calendar
2022 PA Wildlife Samaritans Calendar
Inspiring photos and stories of PA Wildlife rescue and rehabilitation. Calendars make great gifts for the holidays – or any time!
100% of the proceeds from the calendar go to the 12 participating PA Wildlife Rehabilitation Centers. Your purchase of the annual PA Wildlife Samaritans Calendar can help wildlife!
Wildbird Recovery, Inc. 501(c)(3) in Butler County PA is one of the 12 licensed rehabilitation centers that is featured in the 2022 calendar.
In 2020, a unique way to support Wildlife Rehabilitation Centers in PA was started to raise awareness of some of the centers that are in PA! Financial costs are considerable for food, medications, housing, and daily care of wildlife. Give Pennsylvania Wildlife a Brake started as a Facebook community concerned about the wildlife-vehicle collision on roads in PA and has evolved into a broader concern for wildlife rescue and rehabilitation and support of those who are in the trenches doing it.
Click on the words "Purchase Calendar" to purchase the 2022 calendar starting November 22, 2021. Purchase Calendar
Give Pennsylvania Wildlife a Brake
Contact: Kennerly Clay, Director
Email: slowdownforanimals@gmail.com
Website: www.givewildlifeabrake.com