Sponsors play a vital role in our ability to continue our mission. We greatly appreciate the individuals and businesses who have chosen to partner with us. The Fall Migration Festival is our biggest fundraising event of the year! This event is held the third Sunday in September.
Thank you to our 2021 Sponsors for our 10th Annual Wildbird Recovery Fall Migration Festival!
GOLDFINCH Sponsor
Liz Spence
RED-TAILED HAWK Sponsor
Kenneth A. and Jennie H. Barker Wildlife Preservation Fund

BARRED OWL Sponsor
Maryellen Walter
AMERICAN CROW Sponsor


Susan Race & Don Eyth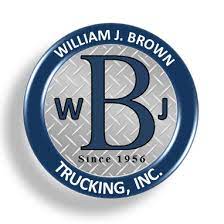 AMERICAN KESTREL Sponsor
Moraine Grove Veterinary Clinic
Norma Margaret Ruffing
SCREECH OWL Sponsor
Gina Warner
J Miller Excavating
Nacey Corporation
We can't continue our mission without your help! Wildbird Recovery, Inc. is a 501(c)(3) organization so your charitable donation is tax deductible. Please email Melissa at mbrown@wildbirdrecovery.org if you would like to help sponsor our 11th Annual Wildbird Recovery Fall Migration Festival on Sunday, September 18, 2022. We welcome you to come meet us in person to better understand our short-term and long-term goals for our wildlife rehabilitation services and wildlife education programs.