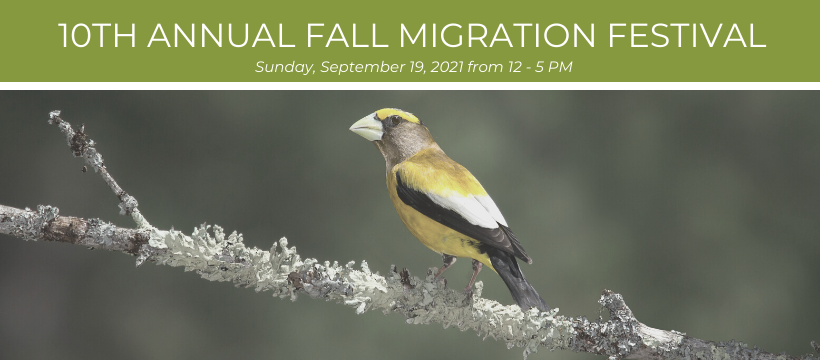 The 10th Annual Wildbird Recovery Fall Migration Festival will be held at Stormy Oaks Nature Conservancy (120 Forsythe Road, Valencia, PA 16059) on Sunday, September 19, 2021 from noon to 5 PM. This is an engaging afternoon of education, delicious food by Freedom Farms, and the opportunity to tour the property and meet our education birds. Guests can learn about the Grosbeak Monitoring Project with Western Pennsylvania Conservancy's David Yeany. We will also have numerous education exhibits on Bees, Bats, Bugs, Bears and Beavers! There will be raffle baskets and a silent auction. Tickets will be available for purchase in advance via the link "Click Here for Tickets, Sponsorships and Vendor Information" or on-site the day of the festival. We hope you join us and experience a unique fundraising event that benefits the birds of Western PA.
---
Keynote speaker – David Yeany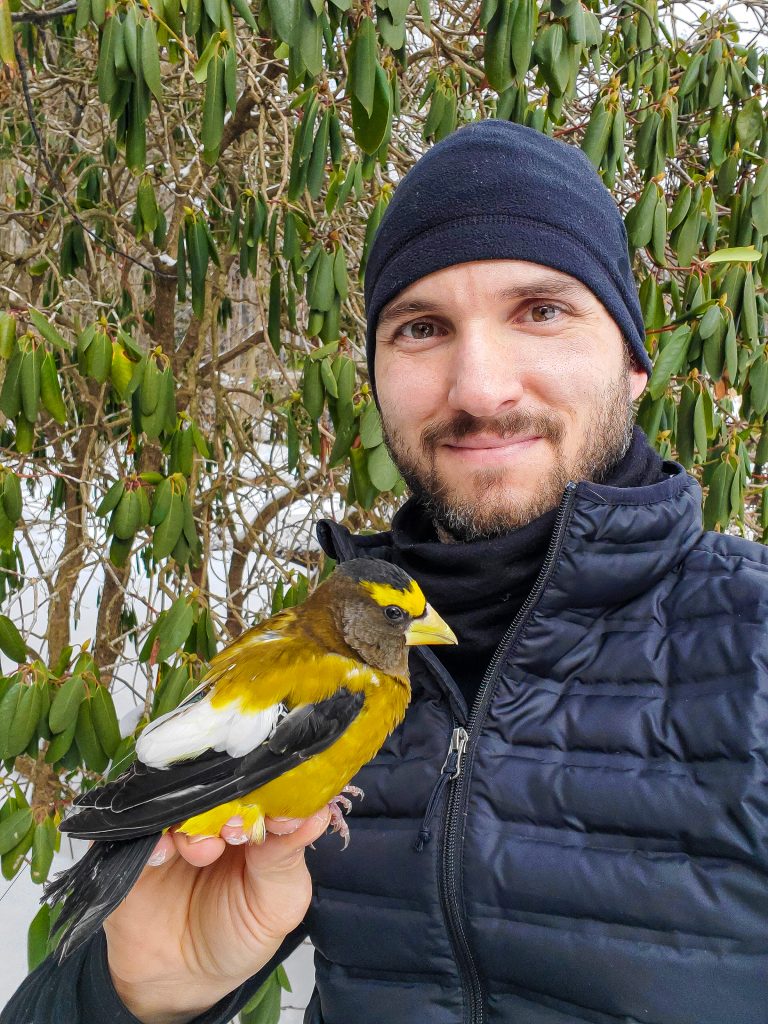 Join David Yeany, Avian Ecologist in the PA Natural Heritage Program at WPC, to learn about this year's finch superflight and how they are using new technology to track winter movements of Evening Grosbeaks and inform conservation actions to help protect this species.
In the past 50 years, we have lost three billion birds across North America. At more than a 90% decline, Evening Grosbeak is the most steeply declining land bird species. Since 2017, ornithologists in the PA Natural Heritage Program at the Western PA Conservancy (WPC) and from the Powdermill Avian Research Center at the Carnegie Museum of Natural History have been researching wintering Evening Grosbeak populations in western PA. Evening Grosbeaks follow an irruptive migration with sudden mass movements in response to changes winter food availability. During this past winter (2020-21), there was a widespread irruption of boreal finches, including Evening Grosbeaks, in numbers not seen in decades. With an abundance of grosbeaks in PA, this provided a valuable opportunity to further advance this research project. Using new tracking technology and the power of the Motus Wildlife Tracking System they aim to urgently learn more about Evening Grosbeak migration movements, ecology, and fill-in data gaps – all to help develop strategies for conservation of the species.
---
Educational booths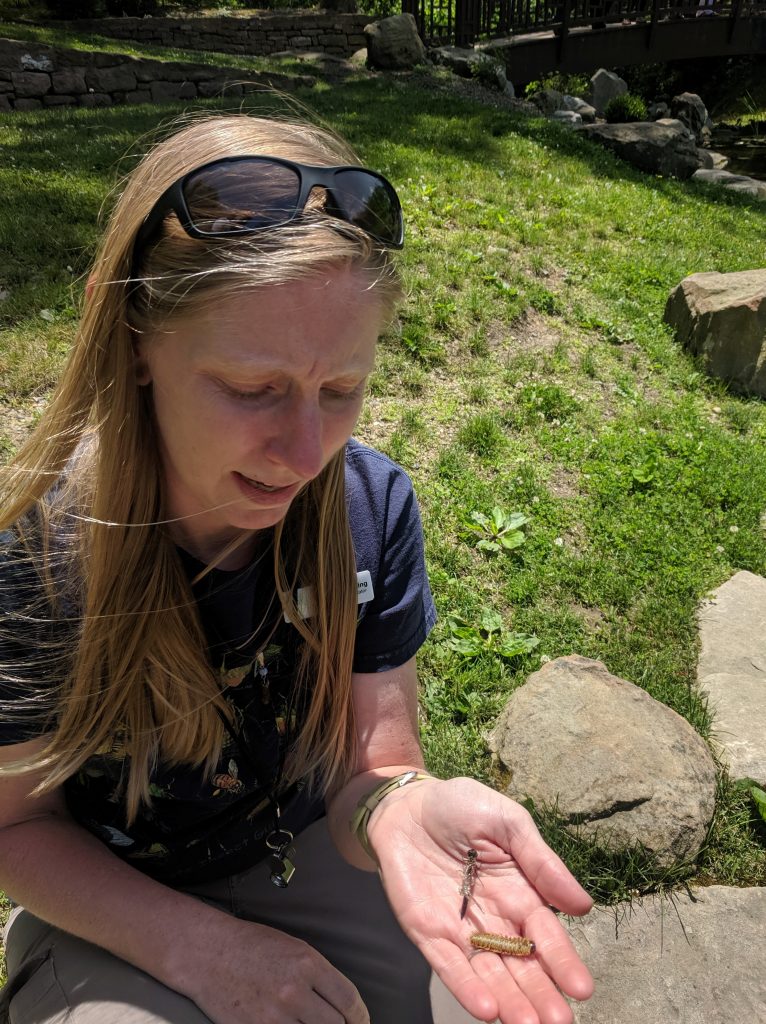 BUGS – Julia Schwierking
Join Entomologist Julia Schwierking to learn about insects! She will discuss why they are so important for us and our planet. Also learn some easy ways that you can help insects (as well as birds) in your own yard. She will also have all kinds of insects on display for you to observe.
---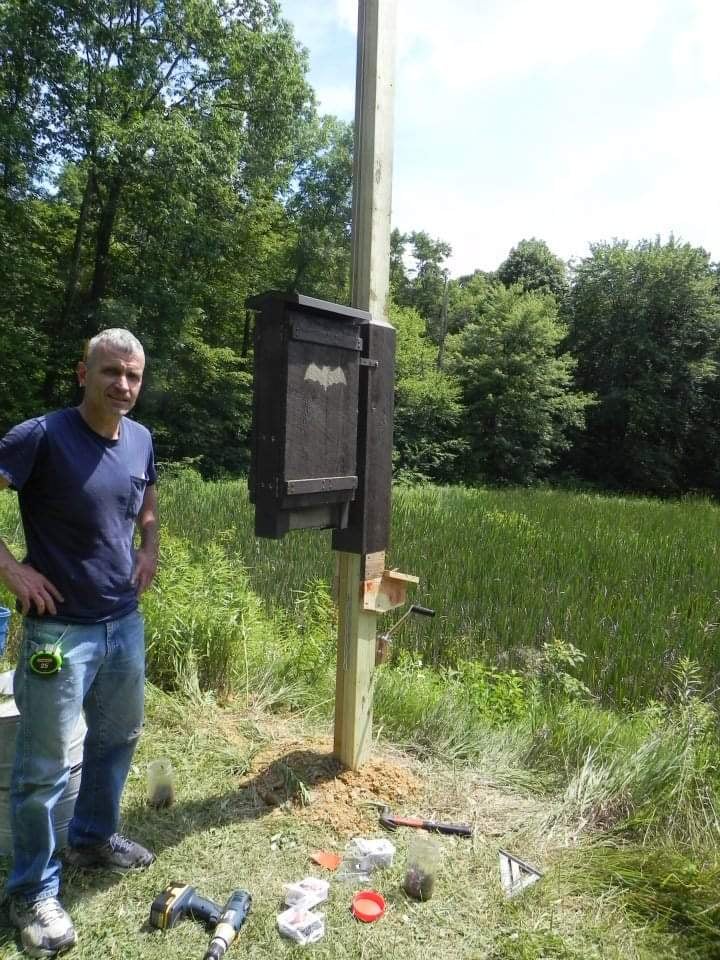 BATS – Terry Lobdell
Join Terry Lobdell to learn all about bats! Come and learn all about the bats of Pennsylvania and how to build and mount successful bat houses on your property. He will talk about his participation in Citizen Science with the PA Game Commission, touch base on white nose syndrome and its affect on our bats and the difference between little browns and big browns. They are as different as white tail deer are to elk!
---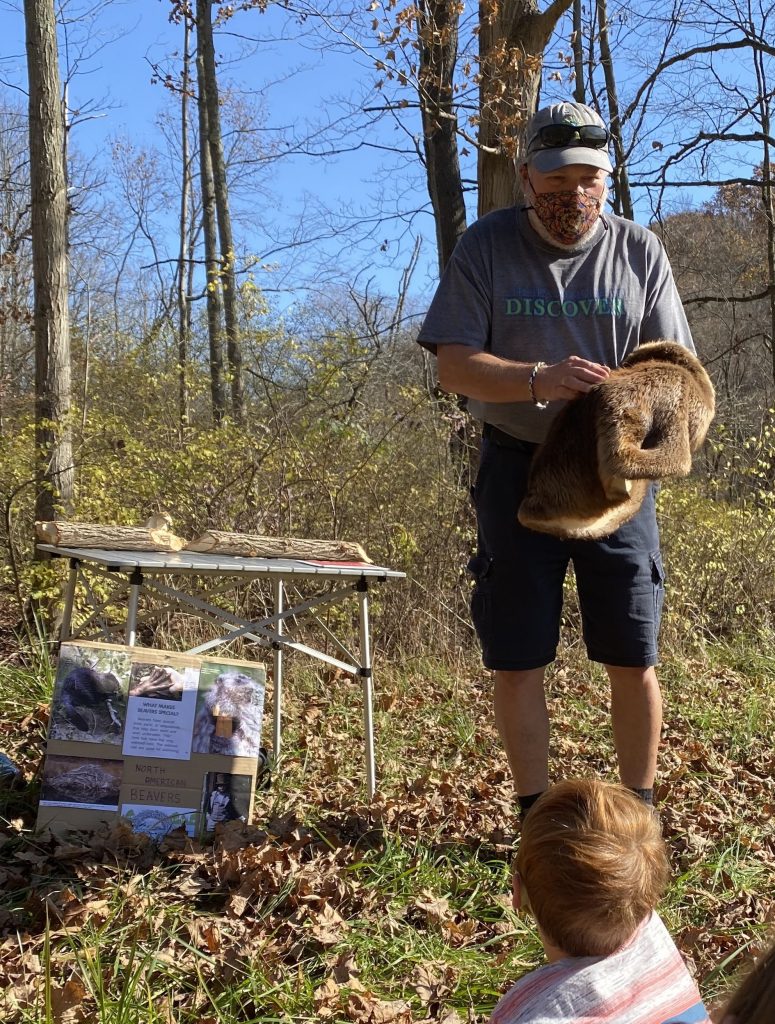 BEAVERS – Steve Downing
Join Nature Guide, Steve Downing, to discuss one of his favorite animals – the North American Beaver. They have made their home in the Little Sewickley Creek Valley off and on for years – And Steve has been able to document their residence and behavior.