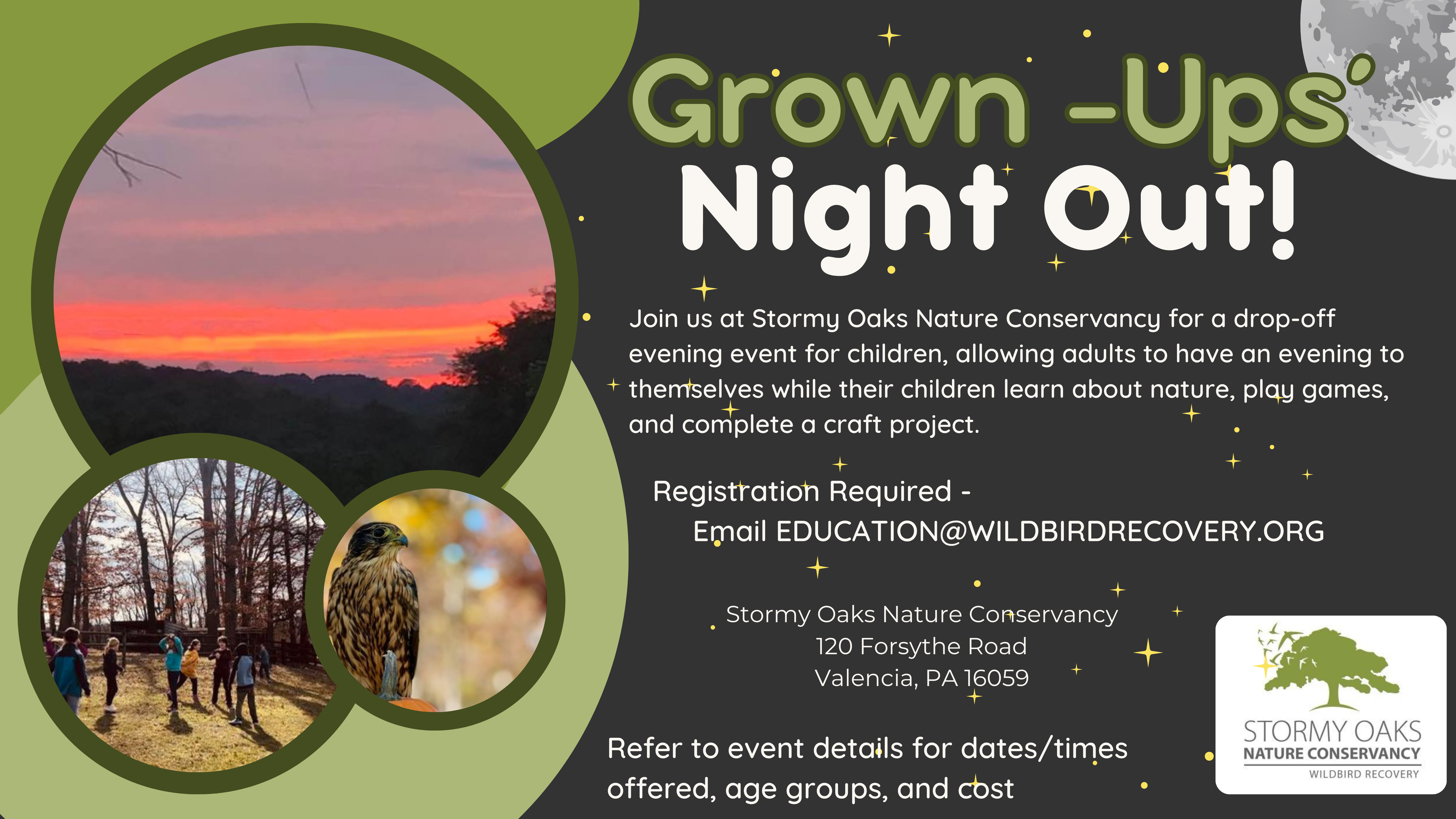 Night Out at Stormy Oaks Nature Conservancy
Join us at Stormy Oaks Nature Conservancy for an evening of fun, friends, and nature! Night Out is a chance for grown-ups to enjoy their evening! Our Night Out programming will be an opportunity for adults and children in the community.
Be sure to email us at education@wildbirdrecovery.org with any questions about our Night Out programming. For children's Night Out events, a $10 sibling discount does apply for each additional sibling. If you would like to register for an event that is already full, please email us to inquire if there is any change in openings.
Registration: https://www.wildbirdrecovery.org/night-out/
Friday – November 10, 2023 from 5:30 PM – 8:30 PM (Drop-off Night Out event for children; ages 3-12; cost includes pizza dinner with the option for gluten free ($45 member or $55 non-member)