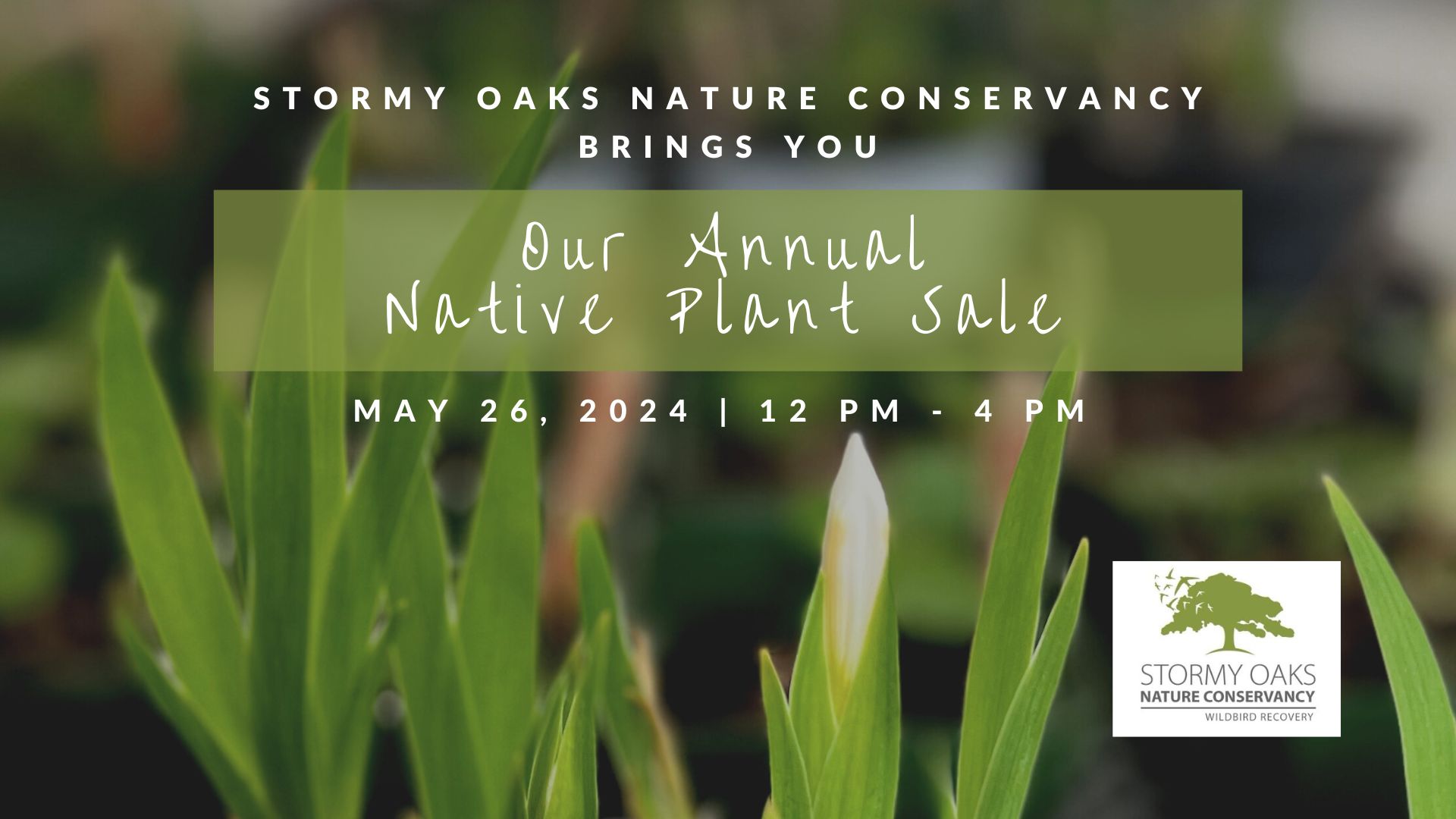 Native Plant Sale
Make your yard more wildlife friendly – add native plants to your landscape!
"Plants are not optional on this planet. With few exceptions, neither we or anything else, can live without them." – Douglas Tallamy
Location: Stormy Oaks Nature Conservancy
Address: 120 Forsythe Road, Valencia, PA 16059
Time: 12 PM – 4 PM
Please email hello@wildbirdrecovery.org with any questions.
*Quantities are Limited*
Plant List 2024 will be updated in May 2024.
Smaller Pots Planted:
Amsonia Blue Ice
Black-eyed Susan
Blazing Star
Common Milkweed
Common Violets
Common Yarrow
Coneflower
Coral Bells
Coral Honeysuckle
Cup Plant
Iris Cristata
Jewelweed
Meehania Mint
New England Aster
Northern Sea Oats
Obedient Plant
Prickly Pear
Queen of the Prairie
Scarlet Bee Balm
Spicebush
Spiderwort
Strawberries
Sundrops
Wild Geranium
Winterberry Holly