Bald Eagles!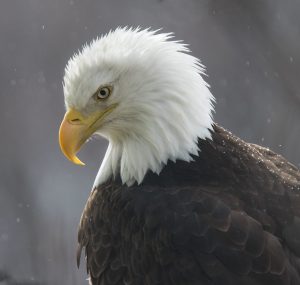 We are very happy to have SGW Travis O'Neill with the PA Game Commission join us on Sunday, July 4 from 11 AM – 12:30 PM. He will focus on the history of the decline of the species and then the steps taken to reestablish a healthy population. We will finish off the presentation sharing where the species is today and what you can do to help. We will have time for questions, the opportunity to tour our facility and meet some of our education birds.
This program is best for ages 10 and up.
Registration is required.
Donations are appreciated!